Teltonika Networks is committed to offer their partners the best value connectivity equipment. Therefore, they continuously work on improving reliability, functionality and security of their products. Now, they are thrilled to introduce an important update to the firmware (from RUTX_R_00.02.00.1 onwards) of Teltonika Networks RUT X series devices! The new RutOS firmware version  will add the following features: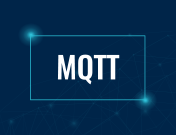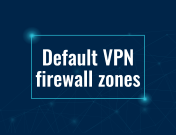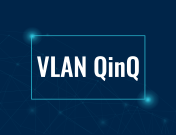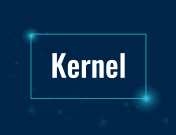 Kernel:
Updated kernel version from 3.14 to 4.14.131 has resulted in better performance and stability. In addition, it includes a multitude of tweaks and updates focused towards better security of RUT X series products.
MQTT:
Message Queuing Telemetry Transport (MQTT) as it is quickly emerging as the standard for Industrial IoT due to its bidirectional capabilities, lightweight overhead & publish/subscribe model. With the current RutOS update, MQTT is now fully supported in all RUT X series devices.
VLAN QinQ:
VLAN multiple tags functionality (QinQ), also known as the IEEE 802.1ad standard, is very popular among network operators because it enables easy network segmentation with multiple VLAN's functioning inside another VLAN.
Default VPN firewall zones:
Now, standard VPN zones will be whitelisted within the firewall by default allowing easier and quicker firewall configuration.
Auto APN:
Auto APN feature means that Teltonika Networking cellular products will automatically determine and select available APN based on the inserted SIM card.
Web Filter:
New Web Filter functionality allows to whitelist or blacklist accessible sites and domains to be in better control over your network security & prevent unauthorized browsing.
GRE over IPsec:
GRE tunnel is advisable to use where IP tunneling without privacy is required. It's simpler and thus faster. But used with IPsec ESP where IP tunneling and data privacy are required,  it provides security features that are not even attempted by GRE.
Wireless Hotspot:
Added advanced Wireless Hotspot functionality allows to track the information of connected users, adjust offered connectivity speeds, download & upload limits and block accessible content if needed.
VRRP:
Is a must-have functionality for mission-critical connectivity. VRRP allows to use two or more routers in a scenario when a backup router takes over the master router's traffic in case the master router becomes unreachable.
Network Shares (SAMBA):
This functionality allows to share files in the network from storage devices connected to RUT X series routers via USB interface.
Additional SMS functions:
Now you can send & read SMS from the RUT X series router using HTTP protocol (POST/GET). Manage SMS traffic with Autoreply function and conveniently monitor the amount of saved SMS on the SIM card using the SMS Storage menu section.
Phone & Email groups:
User groups functionality was improved with additional ways to create and manage phone and email contact groups. Use them in other configurations, using a dropdown list. This offers significant time savings as you will no longer need to input all necessary contacts manually.
Bluetooth 4.0:
With this RutOS update, Teltonika are adding support for the Bluetooth 4.0 LE Temperature and Humidity sensor TZ-BT04. It is also available from Teltonika Networks.
RUT X Series Devices