Faster, Whole-Home Wi-Fi Powerful Coverage, Everywhere.
AmpliFi is more than a common home router: it's the ultimate Wi-Fi system. With turbocharged 802.11ac Wi-Fi, AmpliFi utilizes multiple self-configuring radios and advanced antenna technology to bring ubiquitous Wi-Fi coverage to any home.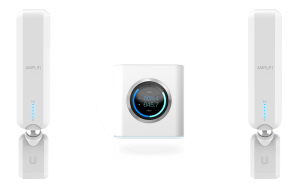 Plug and Play Setup
AmpliFi's app directly links AmpliFi devices to your...
Read more