We offer our customers suitable accessories for the ALIX and APU series, including enclosures, power supplies, storage media as well as mounting brackets.
We provide everything you need for the development and assembly of small, powerful servers for your network security, wireless networks or other embedded applications.
VARIA Bundles

We are offering already pre-assembled PC Engine bundles in various colors with different software, or bundles which you can easily assemble yourself.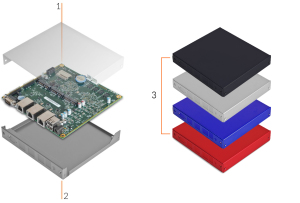 SBC (Single Board Computer):Â e.g.: APU2C4 with AMD Embedded G series GX-412TC, 1 GHz quad Jaguar core with 64 bit and AES-NI support, 32K data + 32K instruction cache per core, shared 4 MB L2 cache.
Enclosures made of anodized or painted aluminum. Dimensions: 168 mm wide x 157 mm deep x 30 mm high.
Enclosures in different colors
Shop Now
The VARIA Embedded Box and DualRack System
Cost-efficiency through a space-saving and power-saving network component.
The high-quality material (galvanized steel with black powdered front panel) ensures the necessary stability and longevity.
Further information on the possible components for the DualRack enclosure can be found on our VARIA blog.
Mounting and Expansion Possibilities for the DualRack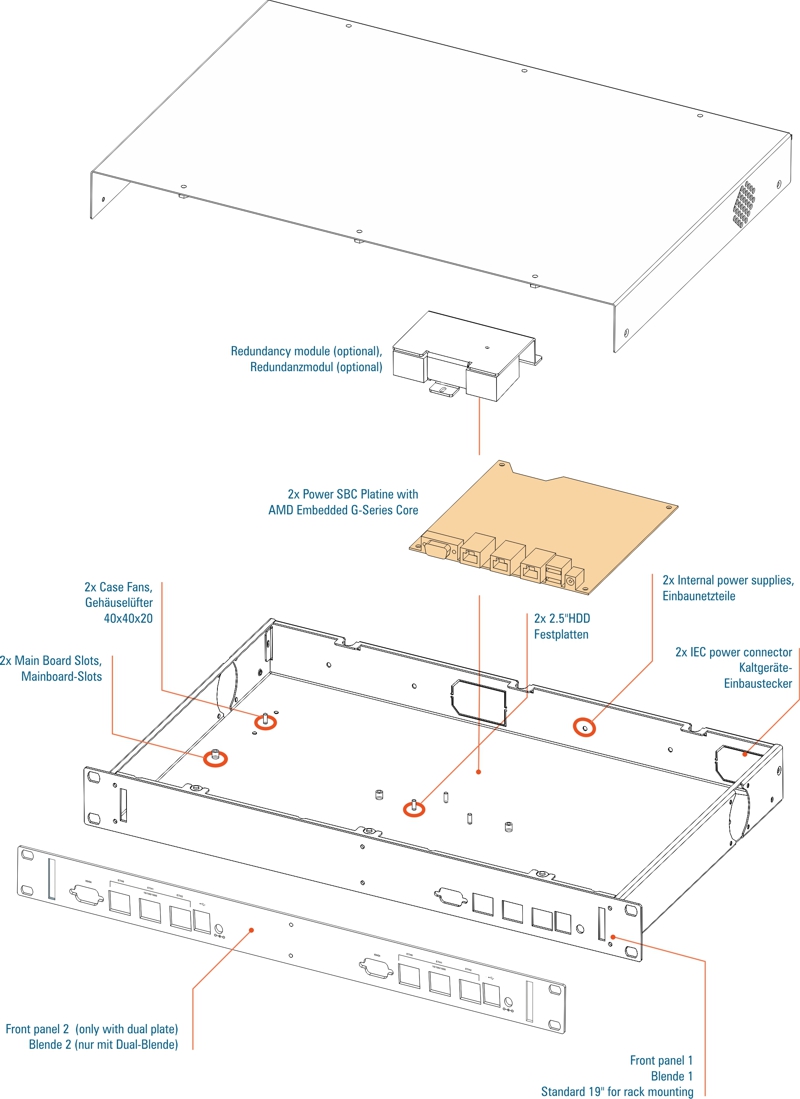 Front Panel for APU4B4

Mounting and Expansion Possibilities for the Embedded Box
Optionally, hard disks, fans*, WLAN components, wall and floor mounting kits**, DIN rail mounting kits** as well as internal power supplies can be mounted. Through a redundancy module*, hardware components can ensure higher reliability.
Front panel and enclosure can be printed with a custom design.
* only for DualRack
** only for EmbeddedBox

Shop Now