Ubiquiti Network Management System - Controller
With the Ubiquiti Network Management System (UNMS), the manufacturer UBIQUITI is offering centralized management for their EdgeMAX®, EdgeSwitch®, airMAX® and UFiber devices.
VARIA provides the matching hardware solution in a 19'' rack enclosure with just one rack unit or in a desktop enclosure for wall, desk or DIN rail mounting.
Energy-efficient thanks to the AMD APU and failsafe through the optional redundancy module, for professional network management of UBNT devices.

You can simply configure, monitor, upgrade and back up your UBNT devices. Add your routers and switches. You can include your wireless equipment and optical GPON devices as well. And why stop there? You can even manage your client APs with ease. Management of all devices in a single application: UNMS™.
Manage all of your EdgeMAX®, EdgeSwitch®, airMAX® and UFiber devices.
Centralized devices configuration, backups and mass FW upgrade

Performance charts with real-time graphs
Outage notifications and custom alerts
Map of your network sites and endpoints
The VARIA DualRack System
Cost-efficiency through a space-saving and power-saving network component.
The high-quality material (galvanized steel with black powdered front panel) ensures the necessary stability and longevity.


Mounting and Expansion Possibilities for the DualRack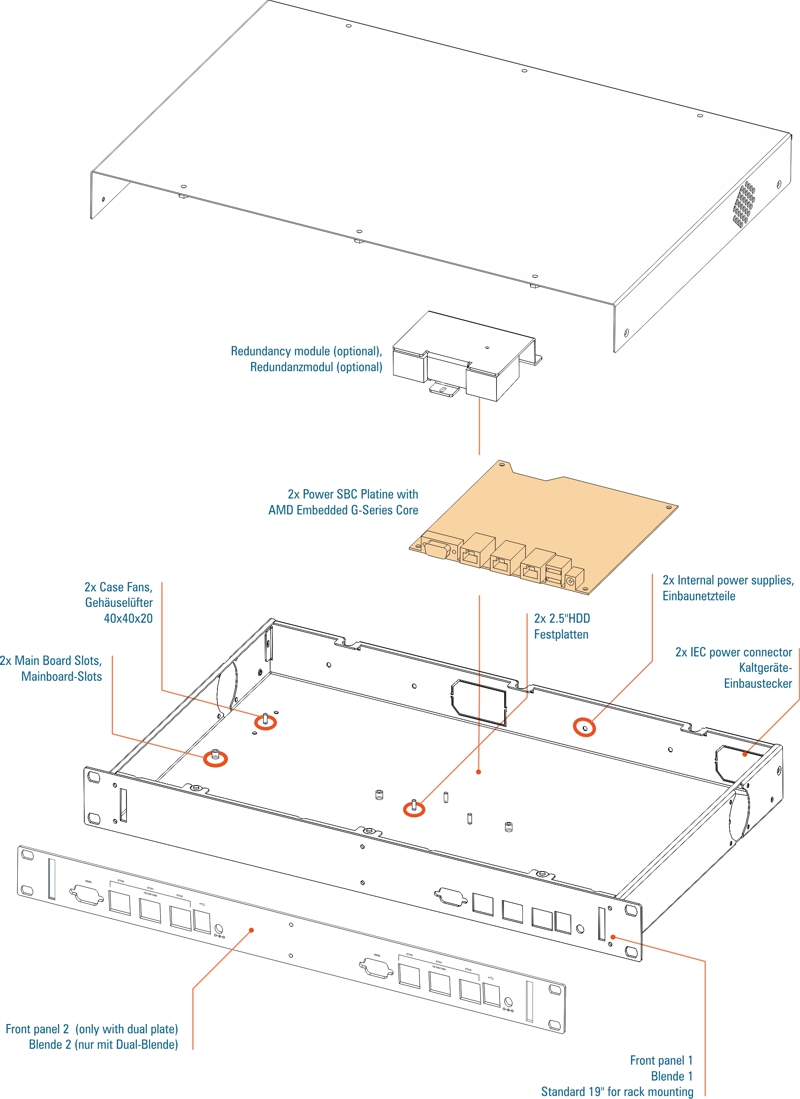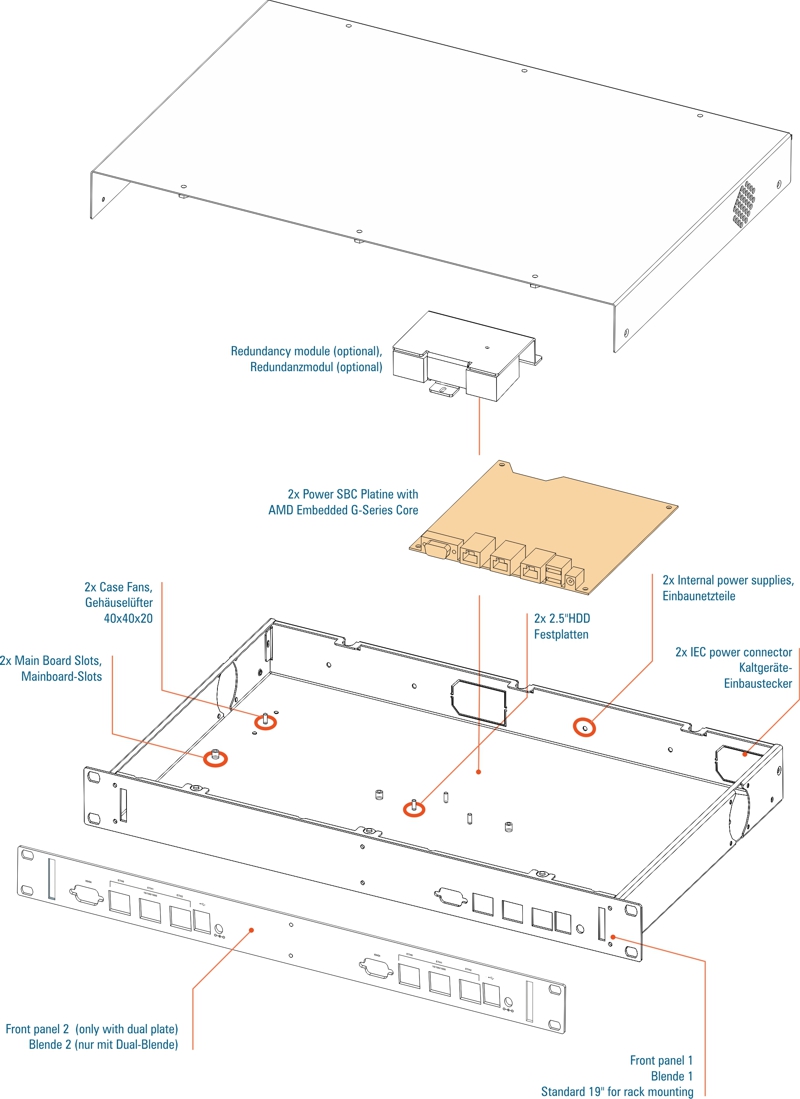 Optionally, hard disks, fans, Wi-Fi components and two internal power supplies can be mounted.
Through a redundancy module, hardware components can ensure higher reliability.
Front panel and enclosure can be printed with a custom design.

Try Now
Shop Now
Packed with Features
Quick Device Discovery
Network Monitoring
Device Management
Firmware and Task Manager
Device Configuration
Device Dashboard
Quick Device Discovery
Use UNMS™ mobile or UNMS™ discovery to register your devices. Secure device connections with HTTPS and AES encryption. Advanced security uses two-factor authentication.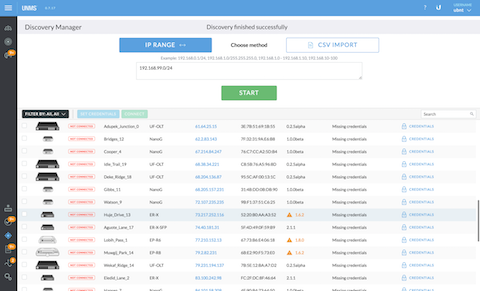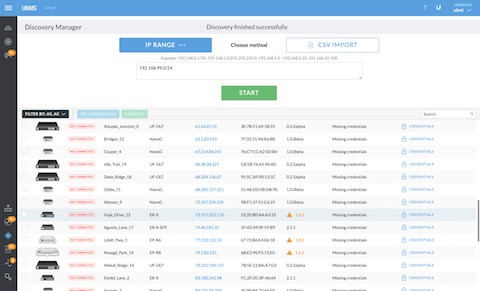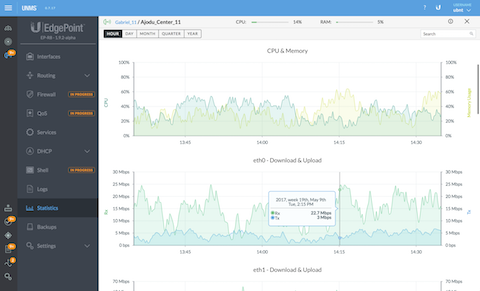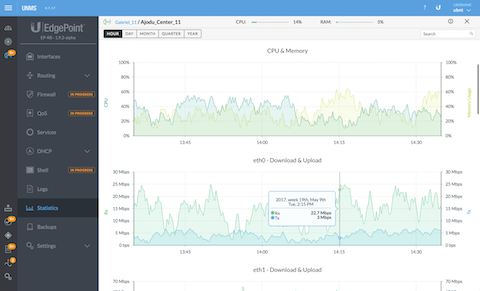 Network Monitoring
Configurable outage notifications with email integration. Map of your network with sites, endpoints and custom alerts. Performance, signal and bandwidth charts displayed in real-time, with one year of data retention.

Device Management
Basic overview allows you to filter a list of all devices. All frequently used actions such as FW upgrade or device restart are available. Organize devices with sites and endpoints.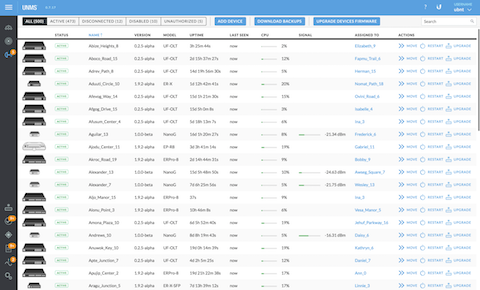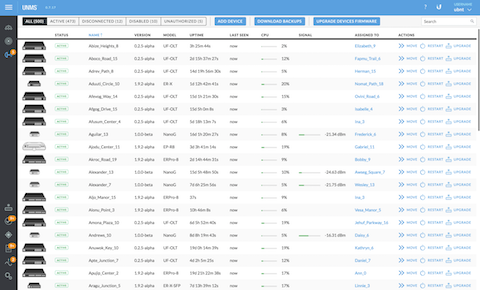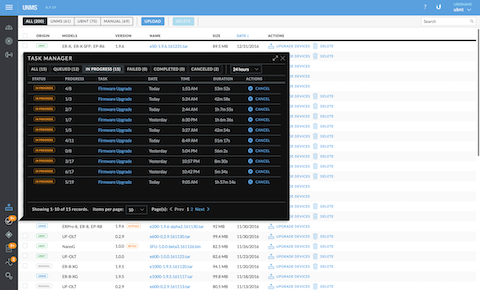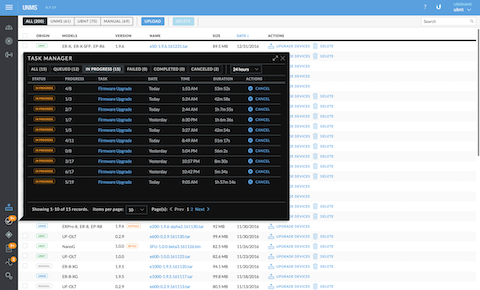 Firmware and Task Manager
Firmware manager enables mass upgrade for all supported devices. Upload FW manually or enable automatic download from Ubiquiti Networks website. Control upgrades and other processes via task manager.

Device Configuration
Configure routes, firewall policies and other advanced routing features. Use site survey and check the clients of your wireless devices. Manage your GPON devices with the advanced ONU profiles editor.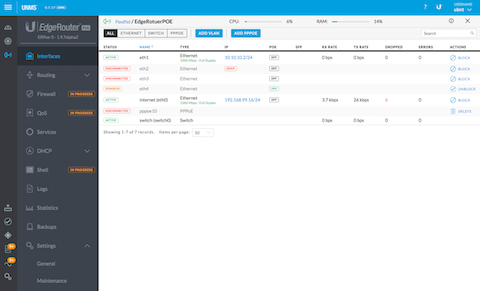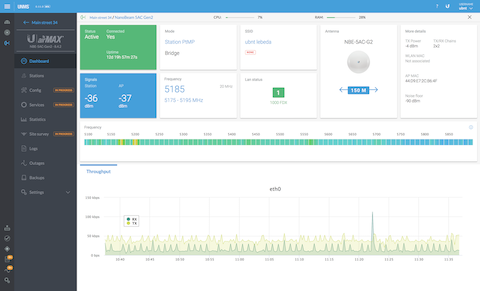 Device Dashboard
Quick device state overview with important information. Device throughput statistics.

Try Now
Shop Now