The airFiber® X features up to 17.1 Mbps/MHz of industry-leading spectral efficiency and uses proprietary Hybrid Division Duplexing technology to achieve the highest TDD throughput available for long-range, PtP links. (Models: AF‑2X, AF‑3X, AF‑4X, AF‑5X)
Engineered for Performance
Ubiquiti's INVICTUS™ custom silicon and proprietary radio architecture are designed specifically for long-distance, outdoor wireless applications.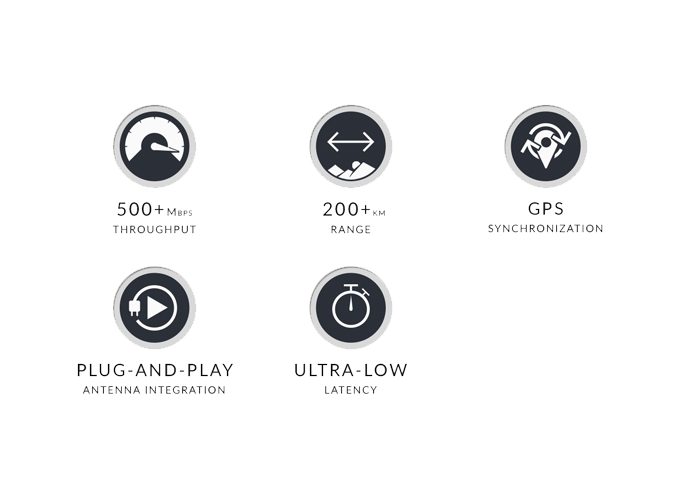 Deployment Flexibility
The compact form factor allows the airFiber X to be used with airFiber Slant 45 antennas, or instantly upgrade a 5 GHz Rocket™ link that uses a RocketDish™ RD‑5G30/RD‑5G34 antenna.
Carrier Backhaul for the World
Deploy the 2.4, 3, 4, 5 or 11 GHz model that meets your specific spectrum requirements, anywhere around the world. The airFiber X features multiple channel width options to suit your deployment needs – up to 11 different channel sizes available for the AF-2X or AF-3X.

Shop Now