Teltonika offers a wide range of vehicle tracking products dedicated for professional applications. They constantly upgrade their existing products and launch new ones to meet the expectations of all customers.
In the second part on fleet management, we present the products of the 2G tracking series.
---
2G Advanced Trackers
Teltonika divides its range of 2G trackers into different categories: Advanced, Easy, Professional and Special Tracker.
FMB110 is a small and professional tracker with internal high gain GSM and GNSS antennas. It is able to collect device coordinates and other useful data and transfer them to a server via the GSM network. This device is perfectly suitable for applications where location acquirement of remote objects is needed.
FMB130 is an advanced tracker with internal GNSS, GSM antennas, configurable digital and analogue inputs, digital outputs, negative input, impulse inputs, Bluetooth connectivity and backup battery.
With FMB130, Teltonika keeps its promise to make IoT easy. The device is the first device with negative input possibility. It allows you to save your precious integration time while connecting accessories like vehicle door sensor, alarm button, seatbelt detection and similar sensors or accessories.
---
2G Easy Trackers
FMB001 is an advanced OBDII Plug-and-Play tracker with GNSS, GSM and Bluetooth connectivity. It is perfectly suitable for light vehicle tracking in applications like courier delivery service, car rental and leasing, insurance telematics and many others where simple integration is a must. It also has an additional feature – reading OBDII data from a vehicle's on-board computer. The FMB001 device supports temperature and humidity sensors, as well as firmware and configuration updates via Bluetooth.
Teltonika's FMB920 is a compact and smart tracker with Bluetooth connectivity, internal high-gain GNSS and GSM antennas and an integrated backup battery. It is designed for light vehicles tracking in applications like insurance telematics, rental cars, recovery of stolen cars, public safety services, delivery transport, taxi and much more. The inputs and outputs extend the device's usage scenarios. The digital input can be used for ignition, door or alarm button status monitoring. Vehicle remote immobilizing may be achieved using FMB920's digital output.
---
2G Professional Trackers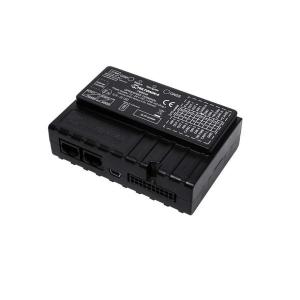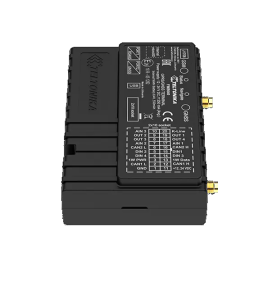 Teltonika's FMB640 is a GNSS, GSM and Bluetooth terminal for professional applications. It is designed for complex solutions, where one device can do multiple tasks. Features like FMS CAN data (J1939), fuel CAN data (J1708), tachograph live data (K-line), remote tachograph file download, various third party RS232 or RS485 devices support and Dual-SIM will maximize your fleet efficiency. The terminal is suitable for applications like international logistics, refrigerated transport, agriculture, construction & mining, security & emergency services and even more. It supports temperature and humidity sensors, as well as firmware and configuration updates via Bluetooth.
---
2G Special Trackers