Week 22 of the VARIA Supplier Friday is all about Mimosa Networks Inc.!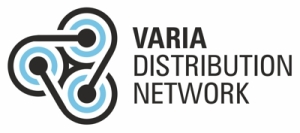 In order to give you an overview of the products you can find in our online shop, we will be presenting one of our manufacturers or suppliers every Friday. We continue our introduction with Mimosa Networks Inc.
---
Mimosa Networks Inc.

Prices and availability
Mimosa is a different kind of moonshot, one right on the ground that reimagines how people will get amazing Internet access via wireless across the globe. To tackle a challenge of this magnitude, they've brought together the industry's brightest leaders, with experience from some of the most disruptive technology companies. Their passion is evident. With a goal of not simply connecting more people to the Internet, but making internet access even better, faster, and stronger than it is today.

Mimosa Networks, a division of Airspan, is the global technology leader in wireless broadband solutions. They enable service providers to connect dense, urban, and hard-to-reach rural homes at a fraction of the cost of fiber. Mimosa access, backhaul, and client solutions are deployed in a hybrid-fiber-wireless architecture. They are engineered for both point-to-point and point-to-multipoint connections. The variety of diverse applications includes residential and business high-speed Internet access, surveillance, public safety, education, and hospitality networking. Mimosa's technology delivers unprecedented levels of cost-effective spectral efficiency, allowing the scarce spectrum to be concurrently and reliably shared across networks. Mimosa Networks was acquired in 2018 by Airspan, the leading vendor of 4G/5G wireless densification solutions.
---
Three popular products at a glance: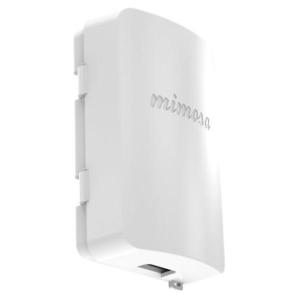 NID - Gigabit Network Interface Device, ESD protection and grounding point
The cost-effective Mimosa Gigabit Network Interface Device (NID) protects electrical systems from ESD (electrostatic discharge) surges. It's designed for exterior wall mounting, providing outdoor technicians access, ESD protection and a grounding point for all radio installations. With a rugged IP54 rating, it has a dust and water-resistant design with a foam cable entry seal and a security fastener tie point.
---
Mimosa G2 PoE - Wi-Fi Gateway
The Mimosa G2 Gateway is an elegant and compact Wi-Fi Gateway that simplifies in-home managed broadband delivery. It is designed to easily install directly into an AC wall plug. Furthermore it also provides integrated Power over Ethernet for powering Mimosa C5 client premise devices. Offering superior indoor Wi-Fi range, the Cloud-managed Mimosa G2 is designed to extend the managed broadband infrastructure all the way to the subscribers mobile and fixed Wi-Fi devices.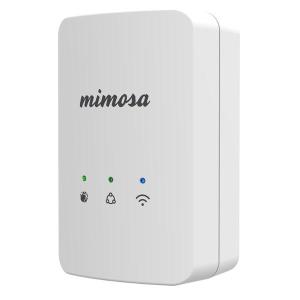 ---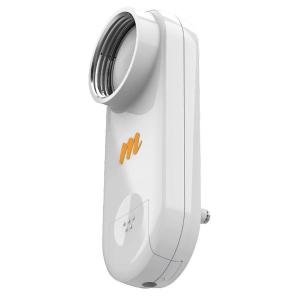 C5x - 4.9 - 6.4 GHz, 8 dBi modular radio for PtP and PtMP
The Mimosa C5x is a versatile modular radio solution with five gain options (8, 12, 16, 20 and 25 dBi). The ultra-rugged solution provides extended frequency operation from 4.9–6.4 GHz, with best-in-class noise immunity. Delivering the ultimate in flexibility and value, the C5x is the go-to solution for 5 GHz deployments.