The new firmware for AF-5XHD has been completed and the sale as well as the delivery of the device on the part of UBIQUITI can now continue.
UBIQUITI had stopped the sale of AF-5XHD devices on April 6, 2018 and cited a delay in the completion of an important update to the firmware as the reason to do so.
If you already have AF-5XHD devices in use, please check the firmware as soon as possible and, if necessary, update to the latest version FW V1.1.1.
The current firmware can be downloaded directly from the manufacturer's web page:
https://www.ubnt.com/download/airfiber/airfiber5xhd/default/airfiber5xhd-firmware-v111
View Product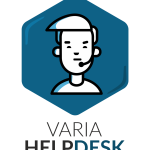 For queries or assistance with the implementation of these important updates, please do not hesitate to contact us.
Further information about the new firmware:
We will gladly call you back if you have further questions about the UBNT firmware update.