As every year, Xanica Consulting GmbH had the chance to participate in the realization of the BMW Berlin Marathon in partnership with KTEL Communications GmbH.
But what exactly does that mean? EVERYBODY wants to be online! For our 8-member team consisting of Xanica and KTEL employees, this means being at all event locations at the same time for two weeks. 🙂
During this period we are responsible for the infrastructure construction at the press center, paddock, info points, lounges, staff and coordination offices, TV areas as well as the complete exhibition area for 85,000 visitors. Along the 42 km long track, we also provide our colleagues at Mika Timing with redundant Internet connections, so every participant's time is measured correctly.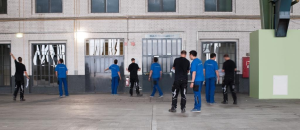 The facts of the marathon:
A total of 62,444 participants from 150 countries
and about 11,000 participants at the breakfast run
44,065 participants (30,775 men, 13,290 women) finished the run
The fastest runner reached the finish after only 2:01:41 (world record of the year)
Technical facts:
In 2017 and 2018, a distance of approx. 400 km was covered
This year we exceeded the 500 km mark with 502,76 km
There were more than 60 wireless access points
Traffic: not yet available in detail (we assume almost 100 TB)
That's no surprise if the 3 main locations (Tempelhof airport / hotel / 17th of June Street) have at least Gigabit connections via FOC and directional radio
As in 2017/2018 and for the half marathon in 2019, we were actively supported by VARIA System GmbH.

The planning and realization of the directional radio links and especially the 24/7 service during the entire period were confidentially placed in the hands of the Chemnitz company. Over time, VARIA has not only become a supportive service provider, but an integral part of our team.
Further information
© Text and image: Xanica Consulting GmbH, © Michael Heinz, 2019. Use only with the express permission of the author.
Website of the author: Xanica Consulting GmbH: www.xanica.de