The final VARIA Supplier Friday is all about Delock / Tragant Handels- und Beteiligungs-GmbH!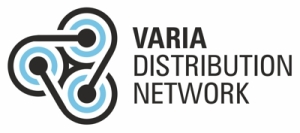 In order to give you an overview of the products you can find in our online shop, we will be presenting one of our manufacturers or suppliers every Friday. We continue our introduction with Delock / Tragant Handels- und Beteiligungs-GmbH.
---
Delock / Tragant Handels- und Beteiligungs-GmbH

Prices and availability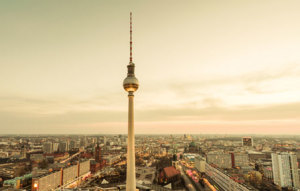 Since the brand was registered in 2001, Delock has managed to establish itself as a trend-setting trademark in the IT hardware sector, advancing the growing market with new ideas.
Delock shows itself to be a reliable and highly specialized partner for distributors and specialist dealers. It convinces with a wide variety of products for business and end consumers. In addition to the constant expansion of the product portfolio, Delock, as a competent point of contact, also offers the relevant specialist knowledge to be able to support long-term projects in partnership.
With a mixture of novelties, proven bestsellers and niche products, Delock offers an attractive and constantly growing product selection that adapts to the technical developments of the IT market. From interfaces and the appropriate adapters and cables to high-frequency technology to special computer and network accessories, such as the Keystone system and products for industrial use, the range covers a wide spectrum of different items.
The brand's motivation is to stay on the cutting edge of technology. That is why the focus is always on technological innovations that are just waiting to be integrated into the market. The aim is to enable all customers and partners a continuing business success through the up-to-date range.
To achieve this, Delock relies on observing developments in the industry, implementing and integrating them quickly and flexibly into the range. Their own test laboratory provides valuable help here. In addition, it is also possible to respond to specific customer needs and offer tailor-made solutions.
---
Three popular products at a glance: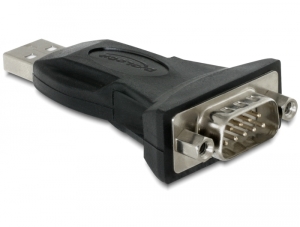 With the Delock USB 2.0 to serial adapter, you can connect serial devices, such as mice, modems, etc. via a USB port.
Contents:
USB 2.0 to serial adapter
Driver CD, USB extension cable
Operation manual
---
This Delock patch panel can for example be mounted on a wall. With a punch-down tool, up to 8x network cables can be installed onto the LSA connector modules.
Contents:
Patch panel
Installation manual
8x cable ties
2x wall screws
Punch-down tool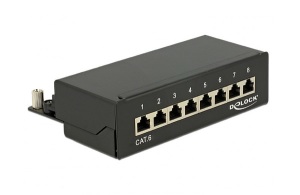 ---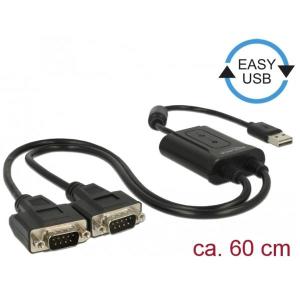 This EASY-USB type-A to serial adapter by Delock provides two RS-232 DB9 interfaces for printers, measuring instruments, controllers, IoT devices etc.