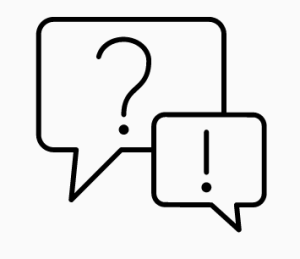 At the moment, the most important thing is to connect and exchange with others, albeit from a distance. We help you to stay connected in this turbulent time!
Below you will find a selection of fast, simple and cost-saving systems that you can install at home in no time.
Basically, it is the connections with people that give life its value.

Wilhelm von Humboldt
---
TP-Link Archer C7 - AC1750 Wireless Dual Band Gigabit Router
TP-Link's Archer C7 upgrades your network to the next generation of Wi-Fi. With combined wireless speeds of up to 1.75 Gbps and 3 antennas, the device provides ultimate speeds and wireless range. You can run multiple bandwidth intensive applications in a large home or office. Simple tasks like sending e-mails or web browsing can be handled by the 2.4 GHz band while bandwidth intensive tasks like online gaming or HD video streaming can be processed by the 5 GHz band– all at the same time.
If you prefer a wired connection, the Archer C7 boasts five Gigabit ports to provide a lightning-fast and lag-free experience. The two USB 2.0 ports will allow you to power a robust home Internet network by sharing printers, flash storage, FTP servers, or media players.
---
R36AH - Enhanced Wi-Fi USB and 4G Modem Extender Router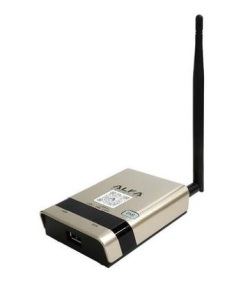 ALFA R36AH is an enhanced Wi-Fi USB and 4G modem extender router which supports OpenWRT and QR code setup. It provides fast data rates up to 300 Mbps (802.11n) and is compatible with legacy 802.11b/g equipment.
Order here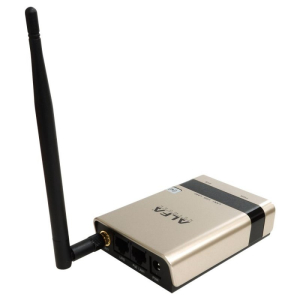 ---
Ubiquiti Networks ACB-AC - airMAX(R) Home Wi-Fi Access Point with PoE In/Out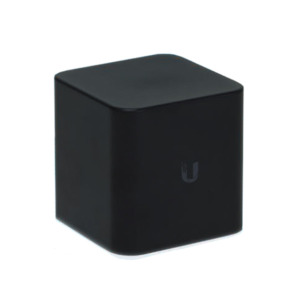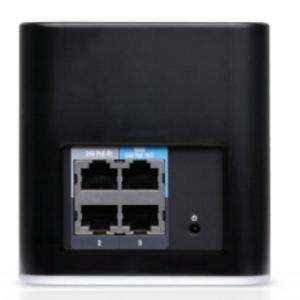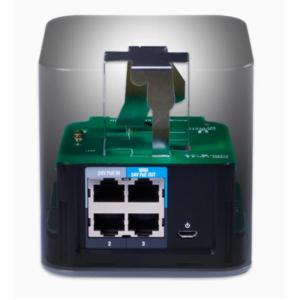 Wireless Performance
Dual-band, 802.11ac, 2x2 MIMO technology for maximum wireless performance:
2.4 GHz radio band: Speeds of up to 300 Mbps                         Order here
5 GHz radio band: Speeds of up to 866.7 Mbps
Versatile Power Options
ACB-AC offers convenient PoE passthrough to power a 24 V airMAX CPE device, so you can use a single PoE adapter to power both devices. To provide sufficient power for PoE passthrough, the airCube AC requires the included power adapter or 24 V, 1 A PoE input.
Intuitive Software
Management options feature a graphical user interface designed for streamlined setup and control. Available options include:
U Mobile App: Supports quick setup and status information
Web UI: Enables a standalone utility for basic configuration
UNMS: Provides advanced remote control of Ubiquiti(R) devices
---
MikroTik hAP ac2 - RBD52G-5HacD2HnD-TC mit 716 MHz CPU, 128 MB RAM, 5x GBit LAN
The hAP ac2 is a dual-concurrent access point that provides Wi-Fi coverage for 2.4 GHz and 5 GHz frequencies at the same time. Five 10/100/1000 Ethernet ports provide Gigabit connections for your wired devices, and USB can be used for external storage or a 4G/LTE modem. IPsec hardware encryption and dude server package are also supported.
The new universal case design allows the unit to be positioned either horizontally (desktop) or vertically (tower case). A wall mount kit is provided.
The hAP ac2 can be powered from the power jack or with passive PoE from a PoE injector. A power adapter is included.
The MikroTik hAP ac2 is pre-configured, so all you need to do is plug in the Internet and power cable and start using the Internet by connecting to the MikroTik network.
Please do not hesitate to contact us if you have any questions or if you need help with "being connected at home".
We would also be happy to call you back for further questions about "being connected at home".