RF elements' Asymmetrical Horns have been awarded as Product of the Year at WISPAPALOOZA 2019!
WISPA is THE voice for the wireless landline and broadband industry. It represents entrepreneurs and innovators using wireless landline technologies to deliver a fast and affordable broadband Internet service for their communities.
The approximately 800 members comprise industry representatives and experienced Wireless Internet Service Providers (WISPs). Members who support fixed wireless broadband, including equipment suppliers, support services, and suppliers of other components. The members and WISPs in general provide broadband access to more than 4 million residential and business customers, often in rural areas!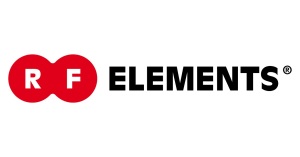 Asymmetrical Horn TP Antennas by RF elements provide an asymmetrical beam shape and a game-changing TwistPort™ (TP) connector. The antennas provide an excellent noise rejection, network scalability and throughput increase. Providing a specific beam shape, increased antenna gain and excellent noise rejection, Asymmetrical Horn TP Antennas complement the successful Symmetrical Horn Antennas.
Asymmetrical Horn TP Antennas have a unique beam shape. The beam cross-section in bore sight is elliptical: wide in the azimuth and narrow in the elevation plane. This is useful for deployments where an asymmetrical beam shape delivers better coverage.