As the manufacturer Mikrotik announced, there is a vulnerability in the current RouterOS Winbox service, which was patched on April 23, 2018.
Since all RouterOS devices offer free upgrades with just two clicks, we recommend to update your device with the button "Check for updates", if you haven't done so already.
We recommend you take the following steps:
Upgrade RouterOS to the latest version
Change your password after the upgrade
Restore your configurations and check, if there are any unknown settings
Implement a good firewall as suggested in the following link:
https://wiki.mikrotik.com/wiki/Manual:Securing_Your_Router
Is your device affected?
All Versions from 6.29 (release date: 2015/28/05) to 6.42 (release date: 2018/04/20) are endangered.
More information at: https://blog.mikrotik.com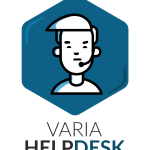 For queries or assistance with the implementation of these important updates, please do not hesitate to contact us.
Gladly, we will call you back in case you need help or have questions about the MikroTik firmware update.