New MikroTik LoRa products – the Internet of things has never been so affordable
This summer we have prepared some great news. By popular demand, MikroTik is bringing you new, powerful LoRa products for the fraction of the cost you would expect.
MikroTik R11e-LoRa8EU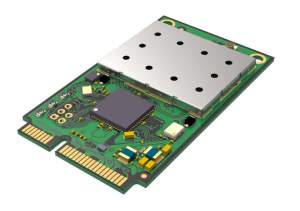 R11e-LoRa8EU is a new LoRaWAN concentrator gateway card in miniPCIe form factor based on the Semtech SX1301 chipset. It enables LoRaWAN connectivity for any MikroTik product that has a miniPCIe slot with connected USB lines. With the support of 8 different channels in the 868EU band, Listen Before Talk (LBT) and Spectral Scan features, this product will astound you with its enticing price point. The maximum output TX power is 16 dBm, the maximum sensitivity level on SF12 rate is 134 dBm.
Prices and availability
---
MikroTik wAP LoRa8 kit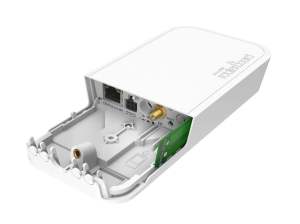 The wAP LoRa8 kit is an out-of-the-box solution to use with the LoRaWAN gateway. This kit contains a wAP 2nD device with a 2.4 GHz WLAN interface and an Ethernet port. It could be used as a backend connection and pre-installed UDP packet forwarder to any public or private LoRa server. You can attach an external antenna (see below) or use an internal 2.5 dBi antenna. Once again the price is a real bargain.
Prices and availability
---
MikroTik LoRa antenna kit
The LoRa antenna kit comes with a 6.5 dBi omni antenna for 824 - 960 MHz, a 1 m long SMA cable and a mechanical holder for a quick and easy mast attachment – when you need that extra network coverage.
All these products are ready to work with 'The Things Network' - the famous open-source infrastructure that provides free LoRaWAN network coverage and has tons of apps for your needs. The Things Network helps you get started with the 'Internet of Things' in a day. Cattle tracking, smart irrigation and thermostats, smart metering and so on – the possibilities are endless. The setup is so simple, anyone can get started really quickly. With an SLA backed service by 'The Things Industries', it has never been easier to deploy secure and scalable LoRaWAN solutions. There is a global community of developers, businesses and enthusiasts – you will never be alone with your questions and ideas regarding the LoRaWAN network.
No need to reinvent the wheel – join The Things Network to save time and energy with smart solutions! With this product family, MikroTik aims to provide the most affordable LoRa solution to date without compromising quality or performance.