The UBIQUITI Product Range for Trainers
Since 2012, the certification program of the UBIQUITI academy has quickly expanded, enabling the training of more than 10,000 students worldwide.
Today, Ubiquiti offers seven different courses with varying scope and level of expertise, with which students can develop their qualifications in the fields of Broadband (ISP), Enterprise and Solar.
As an official Academy Distributor we are taking care of all instructors, trainers and training centers of the worldwide UBIQUITI trainer network.
Currently our range of training materials comprises the following products.
To get a quotation or price list, please use our contact form or our free callback box.
---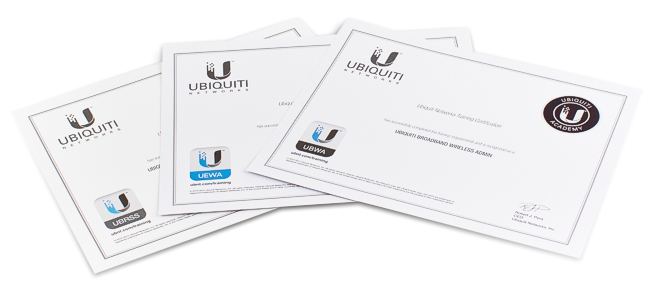 Certificates:
Premium-quality, printed blank certificate with UBIQUITI seal. The participant's name can be imprinted with a b/w laser printer.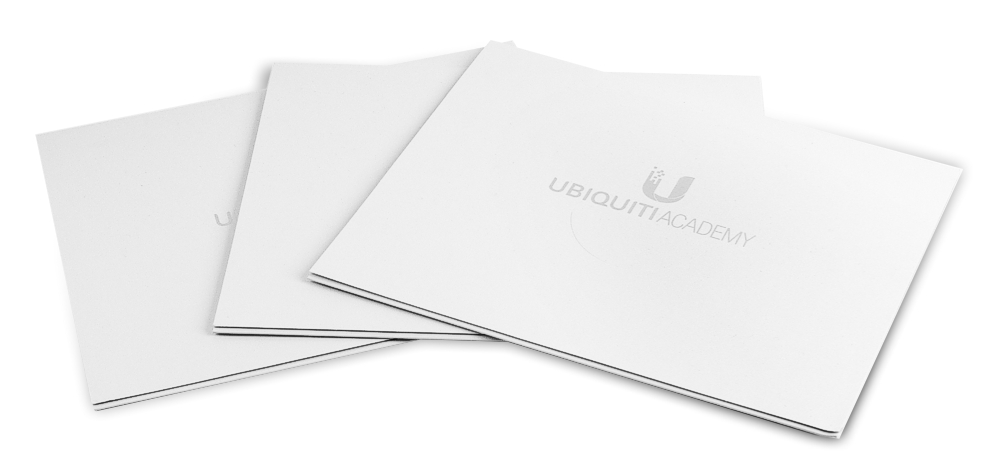 Certificate holder:
Premium-quality, printed envelope suitable for the original UBIQUITI certificates.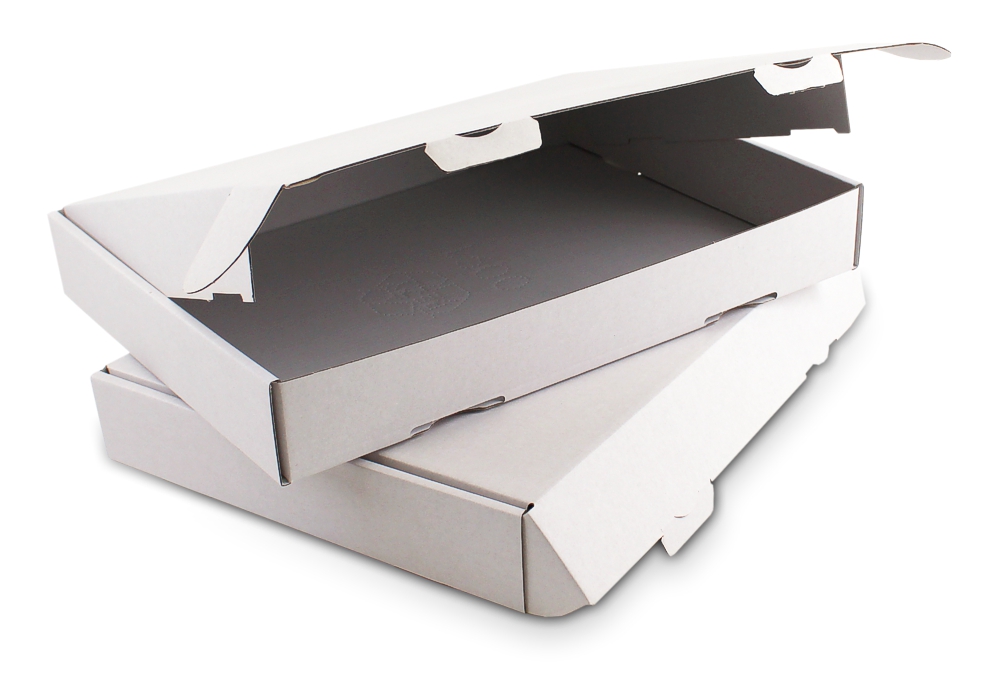 Certificate box:
The box is ideal for shipping the certificate documents. There is enough space for 1x certificate, 1x certificate holder, 1x shirt and some additional space for further small inserts, such as brochures or a writing pad etc. The box is made from white E-flute corrugated cardboard with the dimensions: 25 x 35 x 5 cm.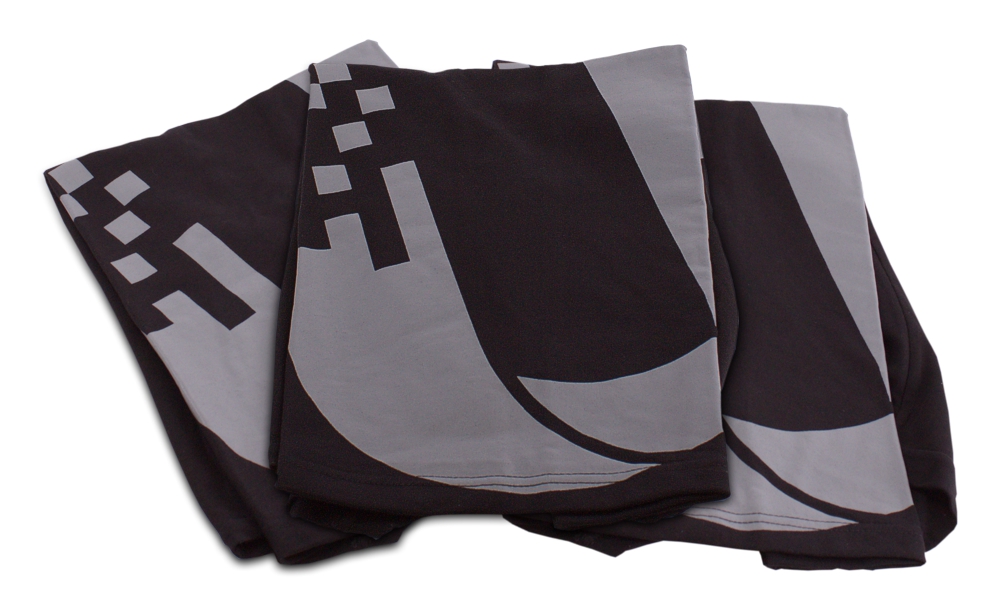 T-shirts:
T-shirt with a print of the current UBIQUITI logo. The shirts are available in sizes S, M, L, XL, and XXL.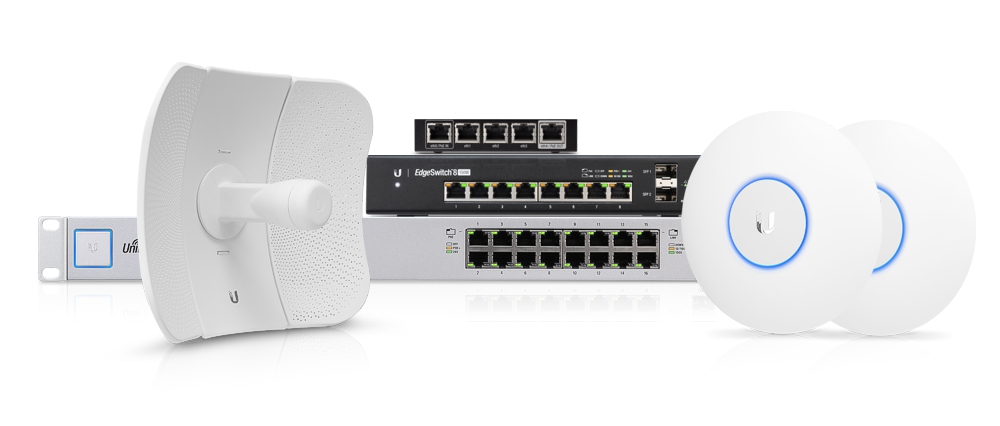 Training equipment (student kits):
Training equipment for the courses according to the training material:
UBWA & UBWS

Trainer: LBE-5AC-23, ER-X
Students: LBE-5AC-23

UEWA & UNS

Trainer: UAP-AC-SHD, UCK-G2-Plus, UVC-G3-Flex, Switch
Students: UAP-AC-Gen2

UBRSS & UBRSA

Trainer: ER-x, ES-8-150W, airMAX-AC-Gen2 (LBE-AC-23 Gen2), optional UAP-AC-Pro Gen2
Students: ER-x, ES-8-150W
---
Get more information and assistance now:
Gladly, we will call you back in case you have further inquiries.