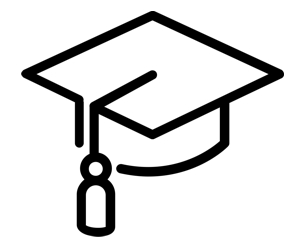 Refresher Courses
Ubiquiti and MikroTik Administrator
Our refresher courses are aimed at all Ubiquiti and MikroTik administrators who have been certified in recent years and would like to refresh and deepen their knowledge and skills in the context of continuous training. The courses will focus especially on new technologies and updates in the manufacturer's certification standards.
The refresher courses serve as quality assurance for the constantly evolving network technology. They are proof of continuous training and certification according to the manufacturer's guidelines.
These certifications can be conducted with a shortened course length and lower fees.
Moreover, we are offering these courses as in-house trainings in your company as well.
For requests, please use our contact form.
View contact form
Special discounts
Benefit from our special discounts for your VARIA training:
Special Discounts for Multiple Registrations
If you register three or more employees of your company for the same event at the same time and all of them participate, you will receive a 10% discount for each participant.
Discount Programm - Loyalty pays off
If you personally attend more than two events within one calendar year, you will receive a 10% discount* on the regular course price from the third event.
Individual Special Discounts for Companies
If you would like to book VARIA events for a larger number of employees, please contact us for individual discounts. A qualified advice in the selection of events is a matter of course for us.
An arrangement of special company contingents is also possible. You can freely combine standard events with in-house offers. We can offer you a special price for your individual package. Please do not hesitate to contact us.
For requests, please use our contact form.
View contact form
About our hygiene concept
An optimal hygiene concept is very important to us when preparing future training courses! As our guests you should not worry about hygiene and health. For example, we have reduced the number of participants, separated and disinfected the training area according to strict rules. Meals are served under protective measures and attention is paid to distance and safety.
The UBIQUITI Trainer Network
Since 2017, we are offering all German-speaking instructors, trainers and training centers the provision of training materials as an official UBIQUITI Academy Distributor. This includes course books, training equipment, certificates, T-shirts, and more.
With VARIA, there is finally a direct German-language support for the UBIQUITI trainer network.
Are you a trainer or run a training center?
Learn more about our range of training materials:
Our training material
History of the VARIA Academy
Since the first customer seminar and technology course in 2002, VARIA has continuously expanded their training program.
Especially because of the practical trainings and our excellent reputation, VARIA Academy is now regarded as an established training center for technologies from manufacturers such as UBIQUITI, MikroTik and various open source systems.
In addition to the regular training calendar and the curriculum for certification courses, VARIA organizes customized trainings as well as conferences. It thus provides the perfect complement to the development of small or complex network projects.
With our official manufacturer certifications, VARIA Academy also offers the perfect way to gain further professional qualifications.
You can find the current course program here in our training calendar.
View course program
* The discount applies from the 3rd event within one calendar year when booked by the same person.
The discount can not be set off against agreed special conditions.
---