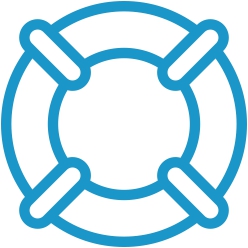 Availability Guarantee
Guaranteed fast delivery of original devices
By means of our Spare Part Service (SPS), VARIA can guarantee continuous availability - for every part and all over the world.
A missing spare part can lead to the failure of an entire network and cause considerable financial damages to the provider. With our globally available Spare Part Service, VARIA guarantees a quick delivery of original devices to the deployment site.
Aside from the delivery, our logistics experts also take care of transportation, customs clearance, storage, order management, spare part management, as well as logistics planning and management.