Some of the renowned companies that we represent in Germany have made great announcements for 2021.
VARIA also has big plans for 2021. For example, we would like to complete the premises for the VARIA Academy and get started with our training courses there.
We would also like to briefly announce a few specials by our suppliers. We look forward to your visit on our VARIA blog for more detailed information!
---
NetModule now in our portfolio - e.g. NB800-LWWtSu-G - IIoT router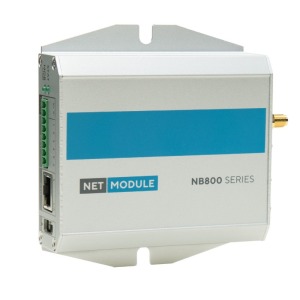 The compact NB800 is the cost-effective solution for a robust Internet connection in an industrial environment. The small form factor and reduced features make it ideal for simple connectivity tasks. Its features include an LTE module for wireless Internet connection, a small WiFi access point with Bluetooth LE, GNSS for positioning and an Ethernet port.
The high-quality metal housing, which is suitable for DIN rail mounting, in combination with the supported temperature range of -40°C to 70°C, offers the ruggedness required for use in industrial environments. The NB800 withstands mechanical and thermal stress. This, and its features, make the NB800 suitable for applications such as Condition Monitoring, Remote Management and Digital Signage.
airFiber 60 GHz radio system featuring Wave technology with true duplex Gigabit performance for PtP links over 12 km distances.
AF60 LR is a 60 GHz radio designed for high-throughput connectivity over an extended range. The airFiber 60 LR features the integrated high-gain dish antenna for high speed, long-range performance Point-to-Point (PtP) links. The new Wave technology enables incredible long-range performance within the 60 GHz spectrum.
Includes a built-in Bluetooth management radio for easy setup.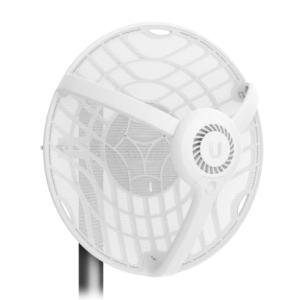 Teltonika FMB140 firmware update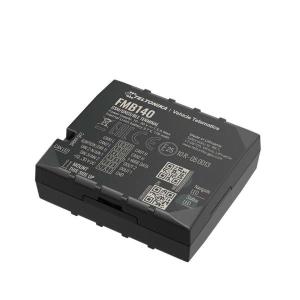 The newest production base firmware version for FMB140 devices in a factory is 03.25.16. Rev. 410. The update was made to improve odometer calculations when LV-CAN is set as odometer source.
A full list of changes and improvements can be found at Teltonika Wiki.
Teltonika is updating the firmware to make sure that the received odometer data is as accurate as possible. New orders of FMB140 are manufactured with the latest firmware.
VSHCK:
This course is aimed at everyone interested in setting up an internal or public WiFi network that is very scalable, highly performant, built with durable hardware and centrally managed. The MikroTik CAPsMAN HotSpot workshop offers the perfect introduction.
VSTRK:
Whether for the monitoring of construction sites and wind or solar parks. Or the provision of WiFi without a DLS connection in a hotel or at concerts. With this one-day workshop, the possibilities of the Teltonika LTE technology shall be demonstrated.
VARIA Workshops - VSHCK and VSTRK also in 2021