Week 17 of the VARIA Supplier Friday is all about GSM Activate!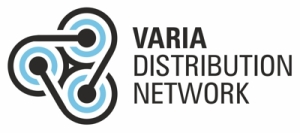 In order to give you an overview of the products you can find in our online shop, we will be presenting one of our manufacturers or suppliers every Friday. We continue our introduction with GSM Activate.
---
GSM Activate

Prices and availability
GSM Activate is a manufacturing company based in West Sussex. They offer manufacturing and PCB assembly as well as their own GSM product range. Their staff have over 30 years of experience in working with electronic manufacturing services and PCB design and assembly. Therefore, as well as producing the GSM Activate product range, they are also able to offer more tailormade or bespoke solutions to any project. Furthermore, they can offer solutions based around their existing product range or create whole new designs using their concepts.
When used with GSM Activate products it enables you to use your mobile phone as the key component in security, access control and automation applications. They always advocate the use of GSM over Wi-Fi, Bluetooth etc. as with GSM there is almost always a signal available, and there is no limit to range.
GSM Activate have recently upgraded most of their catalogue to 3G capable devices and are now looking to add 4G throughout 2020. They are a proud member of "Made in Britain" and can cut down on supply chain issues by dealing direct with the installers.
---
Three popular products at a glance: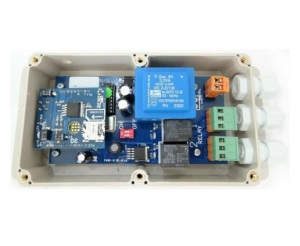 The 3G Multi Switch is designed to attach to your electronic devices enabling you to activate them using your mobile phone from anywhere in the world.
The switch is set apart from other models on the market by being on the quad-band frequency. This means it can be used worldwide and they frequently ship models allover Europe, USA and Australia with excellent feedback.
---
A multi-purpose GSM Auto Dialer with 2G and 3G capabilities. It is compatible with all alarm panels with negative triggering through two inputs, as well as having relay outputs for switching on external devices, temperature monitoring, mains failure monitoring with battery backup and alarm input for PIR and IR beams. It also features an on board tilt sensing and a microphone for covert listening.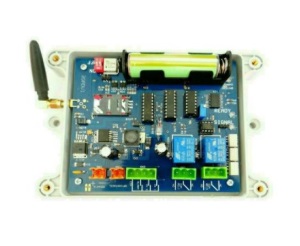 ---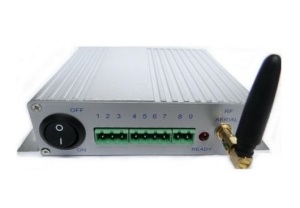 The GSM Protect is an anti-theft alarm manufactured by GSM Activate. It can be connected to many vehicles including mobile homes, caravans, planes, boats and jet skis. In fact, anything that has a built in battery that the alarm can be connected to. The GSM Protect houses a GPS system as well as incorporating all the GSM capabilities. For ease of use the GSM Protect can be used either wirelessly or wired into the battery. Neither will affect the unit's capabilities to alert you to a potential theft of your property.